HYPE GO! for On-Demand Idea Management
HYPE GO! is a best-practice-infused, true SaaS cloud solution to enable small to medium-sized organizations and individual departments of bigger enterprises to bring their employees, customers, or partners together to collaboratively solve problems, make processes more efficient, and discover new opportunities.
In addition, GO! enables on-demand innovation – start for free and run your first idea campaign today! No long term-commitments, get started immediately, and pay only for what you use.
---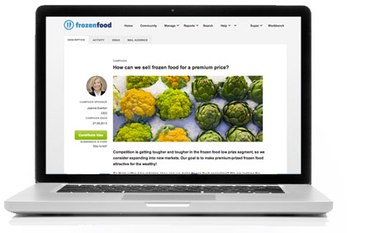 Find solutions to business-critical problems with focused idea campaigns
Idea campaigns are a proven tool to find answers to specific challenges. They describe the challenge's background and help participants to focus on outcomes that are aligned with existing business needs. HYPE GO!'s campaign wizard guides you through the creation of your campaigns and contains embedded know-how in every phase of the innovation process.
---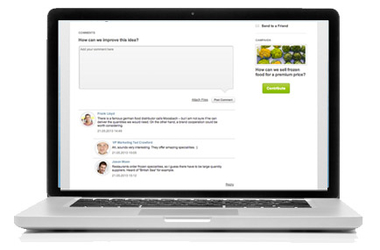 Enrich ideas through collaboration
Increase the quality of ideas by bringing as many perspectives into play as possible.
HYPE GO! drives collaboration throughout the whole process to motivate users to enrich each other's ideas.
---

Informed and easy decision-making
Involve subject matter experts and key stakeholders to decide which ideas and concepts make it into implementation. HYPE GO! offers configurable review sessions with custom review criteria to manage complex decisions efficiently.
---
Why choose HYPE GO!?
Collaborative innovation – Bring together your organization's brightest minds to work out high-quality concepts. Go beyond simple ideation and make use of your company's greatest asset: the people that work there.
Expertise included – HYPE GO! includes guidance on how to run a successful innovation program – based on the knowledge gained in over a decade of projects for global innovation leaders.
Easy to use & quick to setup – HYPE GO! is designed to be self-explanatory and with a focus on user friendliness; you are ready to launch your online innovation program immediately.