HYPE Trends
HYPE Innovation partners with TRENDONE to deliver the most complete innovation management solution to our clients – including creativity and inspiration through trend analysis and research.
With a network of 80 trendscouts worldwide, investigating the latest "signals", i.e., signs, pointing to greater developments, TRENDONE is one of the leading providers of trend analyses. Within their platform, the Trendexplorer, these signals are combined to bigger micro-trends, macro-trends, and overarching mega-trends. Here, trends are researchable, e.g., by industry and country, and you can drill down to individual, already existing products and services.
With HYPE Trends you get the Trendexplorer integrated into your innovation management platform. Link mega-trends to your strategic innovation areas and run aligned idea campaigns, based on the latest developments in your industry. Use the Trendexplorer to inspire creativity and seed better ideas and find the next big thing for your company!
---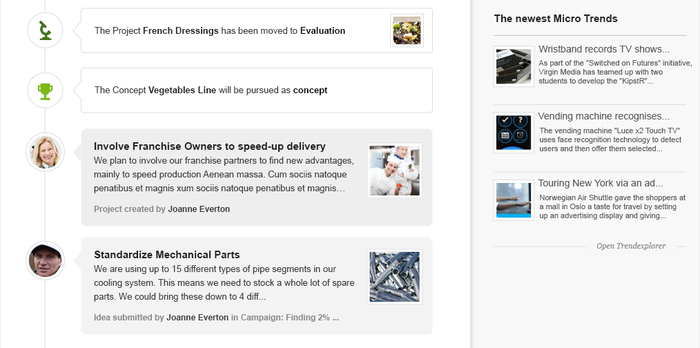 The newest micro-trends, embedded in your start page
---
HYPE Trends includes:
Latest trends displayed on start page, for inspiration and an extra incentive to log in regularly
Mega-trends linked to strategic innovation areas, to add relevant content and inspire idea campaigns
Micro-trends linked to idea campaigns, to inspire more creative ideas that are better targeted at the desired outcome
Access to TRENDONE's Trendexplorer to stay on top of the latest developments in your industry, country, field of research, etc.
---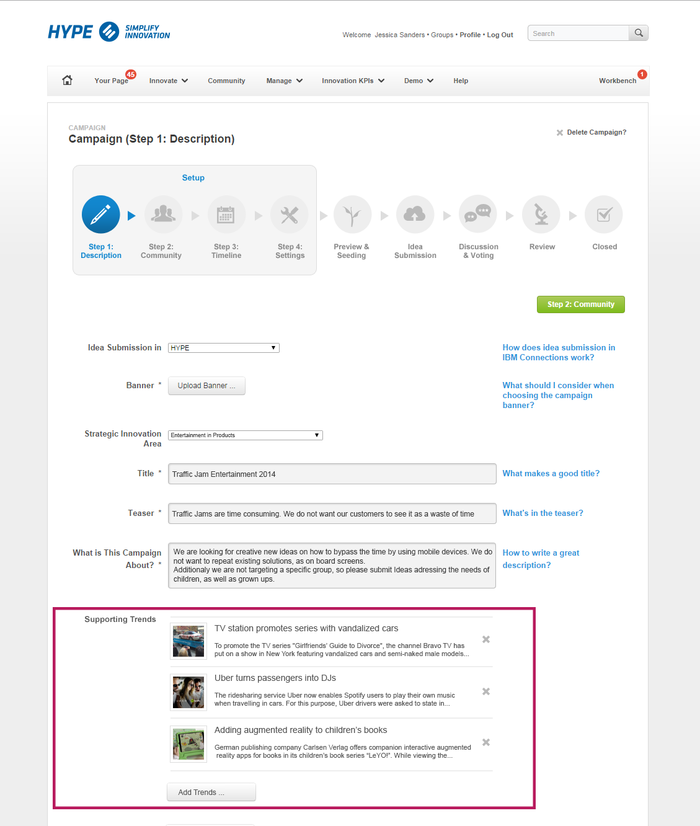 Use trends in idea campaigns to inspire your community. See a short video of how the feature works:
---
Interested in our Products?