HYPE Innovation's Leadership Team
---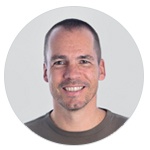 Dr. Enno Scholz
Enno Scholz is Chief Executive Officer and co-founder of HYPE. He is responsible for HYPE Sales, and one of the visionaries and architects of the HYPE software. Working closely with clients and partners, Enno shapes HYPE's platform to the needs of the client's innovation strategy. Moreover, Enno is in charge of Investor Relations.
Prior to founding HYPE together with Frank Henningsen, Enno worked as a research scientist with Daimler Research and Technology, where he developed the first version of the HYPE software platform.
Enno earned a PhD in Computer Science from the Freie Universität Berlin and a Master's degree in Computer Science from Technische Universität Berlin.
---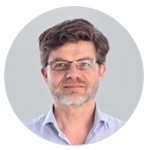 Dr. Frank Henningsen
Frank Henningsen is Chief Operating Officer and co-founder of HYPE. He designed the architecture and the user interface of the first version of the company's flagship product, HYPE ENTERPRISE. Frank runs the services and product development arm of HYPE. Over the course of more than a decade, Frank has personally worked on innovation programs with many of the world's most admired companies. He is a frequent presenter at innovation forums and a leading expert on innovation management strategy and best-practices.
Prior to founding HYPE together with Enno Scholz, Frank was a researcher at Technical University Braunschweig.
Frank earned a PhD in Mathematics and a Master's degree in Mathematics, German Studies and Philosophy from the Technische Universität Braunschweig.
---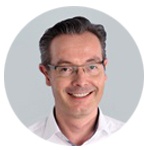 Ralf Pollack
Ralf Pollack is HYPE's Chief Financial Officer.
Prior to HYPE, Ralf gained more than 20 years of experience in the management of mid-sized enterprise organizations. His background includes management positions in a wide range of industries, including media, IT/software, travel and tourism, and manufacturing. His business experience includes leadership roles managing corporate structure, strategic initiatives, and change management.
Ralf holds an MBA from the University of Wales and a Master's degree in business economics from Verwaltungs- und Wirtschaftsakademie Düsseldorf.
---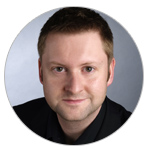 Tim Woods
Tim Woods is HYPE's VP of Marketing, and Head of Operations for North America.
Prior to HYPE, Tim gained 14 years of experience in the software development industry. Originally working for IBM as a developer for 3 years, he moved into the Innovation Management space, working in various roles, including Head of Product Development and Product Manager, for another 11 years.
Tim's background is a mixture of software development, innovation management, and product marketing. He holds a BA in Philosophy and History.
Interested in our Products?