HYPE's Full-Lifecycle Innovation Process
Based upon our experience from hundreds of innovation programs, HYPE's best-practice process consistently leads to business results.
Our process is designed around best-practice steps to support any organization with a series of clear and purposeful phases for their innovation program. It supports the establishment of key areas of focus, campaigns to drive ideas, the development of ideas into concepts and finally the management of your innovation project portfolio.

---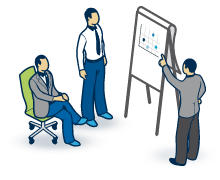 Strategic Innovation Areas
Strategic innovation areas define long-term innovation goals. They are a part of the corporate strategy and a top management domain. They help focus innovation initiatives across the company, and link innovation activities such as campaigns and projects with strategic outcomes.
---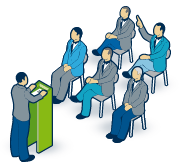 Idea Campaigns
Campaigns are used to generate ideas within a clearly defined area of focus. A sponsor drives the campaign, a community manager asks a diverse group to contribute ideas, and a team of experts evaluate the ideas submitted by campaign participants. Campaigns are one of the most effective ways to generate ideas on a topic with a diverse group of people.
---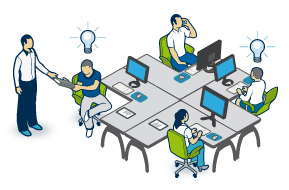 Ideas
Ideas are direct responses to a campaign. They are discussed, voted, and selected in the context of the campaign definition, criteria, and process. They can be either a fully developed, ready-to-implement proposal or an incremental contribution to the overall solution.
---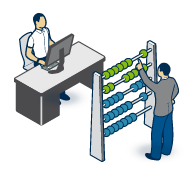 Concepts
Concepts are ideas in development stage. The concept author builds a business case based on the idea. This is used in team reviews, innovation board decisions, and project implementation. Multiple ideas can be combined to create a single concept made up from several contributions and supporting materials.
---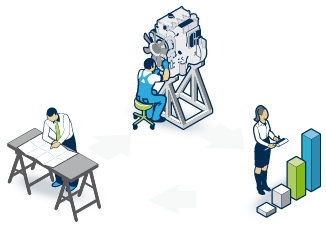 Innovation Projects
Innovation Projects are ideas which have moved from concept (business case) to projects (budget and implementation). Projects typically have a goal, a timeframe, a budget, milestones, and an implementation team.
Interested in our Products?