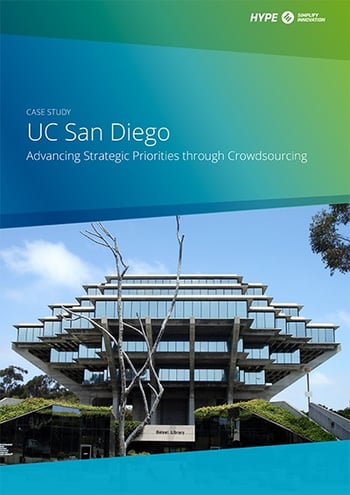 The University of California, San Diego (UC San Diego) is recognized as one of the top 15 research universities worldwide with a total campus enrollment of 35,821 students $4.3 billion in fiscal year 2014/15 revenues and 16 Nobel laureates having taught on campus.
In 2013, Chancellor Pradeep Khosla launched a comprehensive and inclusive strategic planning initiative with the goal of defining a unifying vision and set of shared goals for the campus, at what was seen as a critical point in the history of UC San Diego. UC San Diego understood that the strategic planning process, and the collaboration and communication channels it established, were as important as the creation of the final document.
In this case study, we look at how UC San Diego found a way to keep discussions going all across the campus and shifted from "planning" to "doing".