HYPE for IBM Connections
HYPE delivers add-on innovation capabilities to this leading social business platform to turn social engagement into measurable value.
The HYPE Innovation App - available in the Cloud
The HYPE Innovation App allows you to employ a dedicated innovation process to support Social Business Patterns in your company. Based on our experience with leading innovative companies, the fully integrated Innovation App helps you bring together the right people to collaboratively solve your business challenges.

Run idea campaigns, e.g., to increase knowledge sharing, improve workplace efficiency, and include customer insights in your products and services. Our well-tried innovation process routes your ideas through screening and implementation, with trackable ROI to prove your innovation program's success.

HYPE's innovation app for IBM connections is available on premise and in the cloud, and is a certified IBM Asset.


Learn why social business and innovation management belong together
---
Learn how our app compares to the Ideation Blog
---
Watch the Demo
---
The HYPE Process in IBM Connections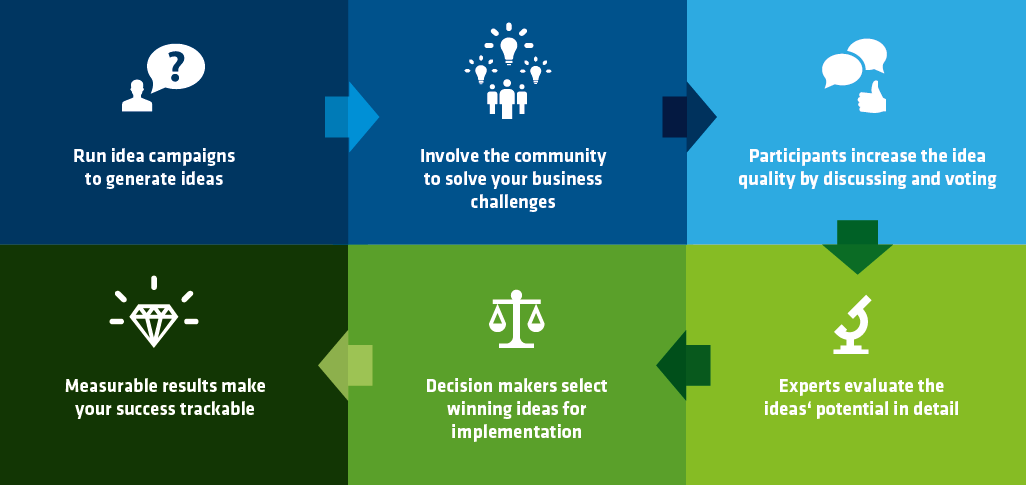 ---
Download the Brochure
---
Integration between HYPE Enterprise and IBM Connections
In addition to the fully integrated innovation app, HYPE Enterprise offers a standardized integration between your HYPE platform into the ideation blog of IBM Connections.
You can run idea campaigns in IBM Connections and import ideas from your ideation blog into your HYPE platform for further evaluation, elaboration, and implementation. Status updates and new comments for imported ideas, as well as the latest campaign statistics, will be published in your activity stream in IBM Connections, providing you with a seamless integration of an existing collaboration platform with your innovation management system.
Find us in the IBM partner directory!
---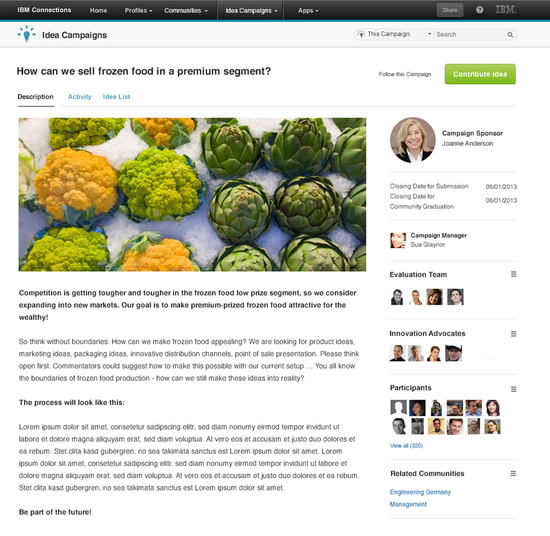 How a HYPE Idea Campaign looks in IBM Connections
---