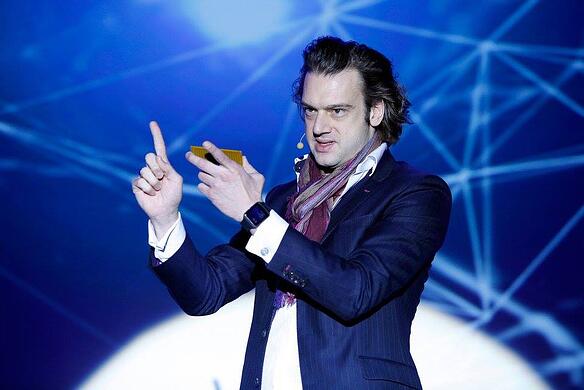 HYPE is proud to announce trend scouting expert Nils Mülller as another keynote speaker at the HYPE Innovation Managers Forum in Bonn, May 28th-29th 2015. Nils joins keynote speakers Haydn Shaugnessy, John Bessant, and Jaspar Roos, as well as innovation managers from HYPE clients KPMG, Nokia, Airbus, Liberty Global, KONGSBERG, Veolia and Fujitsu.

Nils will be presenting on the topic of "

You always have to feed innovation to keep it alive

":

Take part in a breathtaking journey into the future. Experience the world's most important innovations and trends live on stage. Nils Müller is famous for his stirring future journeys and for his inspiring presentations about worldwide Innovation-Hotspots & Trends.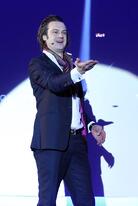 About Nils Müller

Nils has exceptionally wide-ranging experience as a speaker, and has given over 200 keynote presentations. He started his career at the IBM Innovation Center. During his Master program in Berlin, New York and Milan 2002, he founded TRENDONE, a company which specializes in micro-trends, and interpretating the signals from trends which can lead to innovations. The identification of trends is the basis for all of their products and services. 80 trend scouts around the world work for TRENDONE, to find those "signals" – tiny signs that point towards larger developments. TRENDONE is a market leader in identifying key trends in fast moving branches of business.
See a clip of Nils presenting:
About HYPE's Innovation Managers Forum

Each year HYPE runs a two-day annual event in Bonn, Germany, where clients and industry experts come together to share their experiences in innovation management. Speakers include HYPE clients from across the globe; partners such as IBM and TRENDONE; and industry experts and authors. The agenda also includes intimate workshop sessions run by HYPE Strategic Consultants. Participants will learn strategies and tactics for managing innovation, as well as forming new connections from the HYPE network.