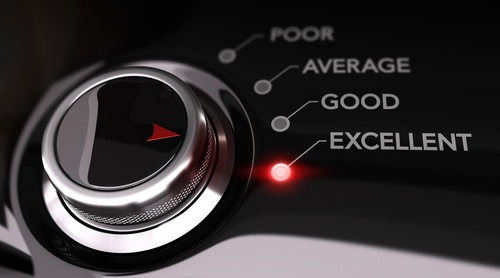 In recent years, customer experience has emerged as a major differentiator for large companies. In a McKinsey survey of senior executives, 90 percent of respondents confirmed that customer experience is one of the CEO's top three priorities.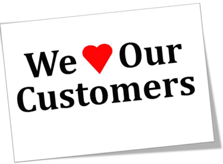 So how to start working and innovating on customer experience? There are so many articles, methods, strategies etc. that it can become a confusing and complex task for you as an innovation manager or customer experience manager to even get started.
In this post I want to share my thoughts and experiences helping companies start working and innovating on customer experience in a pragmatic, simple and easy way.
If you are an innovation manager or a customer experience manager, gather a small multidisciplinary team around you (people that are connected to the customer experience like marketing, sales, customer service, finance etc.) together with a sponsor at management/VP level and get started on your customer journey!
Step 1. It all starts with Strategy
How do you want to be seen?

A good question to start off with. You first want to agree on your aspirational vision around customer experience; how do you want to be seen in the eyes of your customer? Look at your mission as a company and write down the top value(s) you stand for: do you want to be seen as the most "reliable", "fast", "sustainable" or "innovative" company in the business? These top values you can be used to check and evaluate with your customers in a conversation and discover which drivers are key for your customer experience.
Envision where your company stands in the pyramid of customer experience and where it wants to go.

How good do you believe you are in meeting the needs of your customers in the different phases of the journey. How easy are you to do business with? Last but not least, how enjoyable are you to do business with? Write down thoughts, experiences and insights and define objectives.
Which customer group are you focussing on in this first phase of customer experience

? When you are just starting you want to keep things simple and pragmatic. You can for example focus on the happy and loyal customers so you can understand why they are happy and loyal in their journey. Another option can be to focus on the less happy/loyal customers or even the non-customers. From my experience it's good to start as easy as possible and focus on the loyal customer – the ones you know personally, who can be reached easily and are willing to interact with you

–

they can already bring a lot of insights to the table that you can use to improve your customer journey in general.
Define whether you are an inside-out or outside-in company, what is more important to you; PURPOSE (inside) or VALUE (outside)?

To learn more about inside-out/outside-in, check this post here.
I've got two examples for you.
Remember Eastman Kodak, do you think they still exist?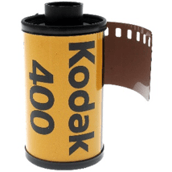 We used to know them very well and buy their products all the time, especially the film for our camera. But then technology changed and camera's became digital, films were not needed anymore, and neither was Kodak.
However they kept close to their purpose and what they do best (develop films) and as of today they still exist (yes I know it's hard to believe) and with the mission of focusing on imaging in graphic arts, printing, publishing and packaging.
They kept investing in what they know and do best, their expertise in imaging/films, and have found new markets for it and stayed close to their PURPOSE.
Another way of looking at your strategy is from an outside-in perspective.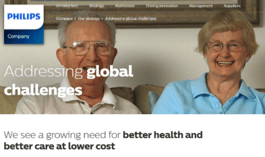 Let's look at Philips. If I think about how I saw Philips in the past, I remember that my father bought our first video recorder (it was the VHS from Philips) and as a child I was completely hooked on it and thought of Philips as a really cool high tech brand. For me they were one of the leading consumer electronics company in the world.
However times have changed and so did Philips. Let's look at what these guys are doing now, their strategy of today is about growth and creating value in the Healthcare sector. They look at where the market opportunities are, where they can create value with technology and start entering them. This company has reinvented themselves from a consumer electronics company into a healthcare company in a matter of years. It has a clear outside-in perspective and customer and consumer insights are very much imbedded into their processes and ways of working, always on the look-out for creating new VALUE.
It's important for you to figure out what your (balanced) focus is, inside-out or outside-in, purpose versus value. This will help you prioritise insights, opportunities and ideas coming from your customer experience journey.
After you have been discussing your strategy with your team it's time for an internal analyses of your customers' journey.
Step 2: Start mapping your Customer Journey internally
The idea is that with your team you go through the customer journey in a workshop environment.
Look at the journey through the eyes of your customer with the knowledge, experiences and insights that you and your team have today. Discuss your customer objectives for each phase, explore different touch points and share insights, customer perceptions and experiences … the positive, the surprising, and those that are painful within each phase.
Define Phases & Touchpoints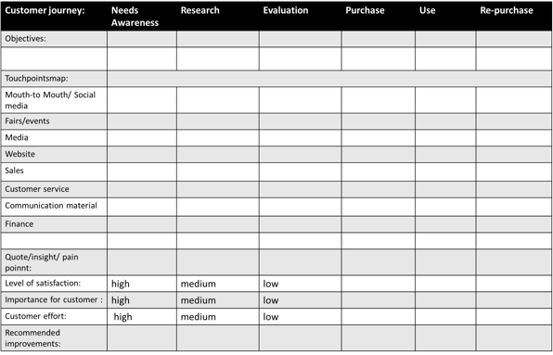 Start with defining the different phases and touch points that are influencing and driving the journey and note them on your flip chart. Per phase you can discuss with the team what objectives, touchpoints, actions and insights are related to it.
It's relevant that you evaluate each phase with your team based on the knowledge that you have and define the level of customer satisfaction, effort and importance so you can figure out how they feel along every step of the way. This can help you find and discuss pain points and opportunities to explore further during field research with your customers.
Normally I go through the following 6 phases using a flip chart, post-its and markers. I will briefly explain each phase:
Phase 1: Needs/Awareness.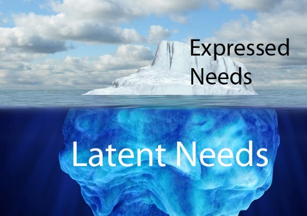 In this phase your customer realizes he/she has a need. This can be triggered by something he/she has seen or experienced. A problem or an opportunity can trigger a need. Another important point here is that your customer realizes that he/she wants to act on that need.
You see that more and more companies invest in this phase and try to play a pro-active role in discovering and/or triggering their customers (latent) needs through research and marketing, i.e. discussions, workshops, fairs and conferences.
Phase 2: Research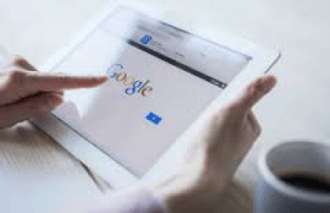 In this phase the customer takes action and starts exploring his problem/need and solutions for it. You see that more and more customers first explore solutions by using the internet before contacting a company/supplier, also in a B2B environment. This clearly impacts their "consideration set" and you as a company need to make sure you and also your products/offerings get found online providing your (potential) customers valuable, detailed information and client reviews.
Phase 3: Evaluation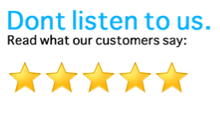 In this phase the customer evaluates the options in their consideration set. And these days it's not anymore "what you say about your company, brand and products that matters" but it's what other people say about your company, products etc., so presence on social media is becoming crucial.
During evaluation it's interesting to see what tools, media and people (touchpoints) the customer is in contact with and what factors drive decision making.
Phase 4: Purchase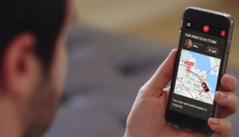 In the purchase phase you explore everything that has to do with purchasing like financing, invoicing, preparation of delivery, the delivery itself etc.
You see that more and more companies invest in customer experience in this phase, making it more fun, convenient and transparent for the customer to see what has been purchased and when delivery is expected. Consumer companies like the Pizza Hut have launched an app for their customers to select and track their pizza until it's delivered at their doorstep. But also in B2B such solutions and very much appreciated and being developed as we speak.
Phase 5: Usage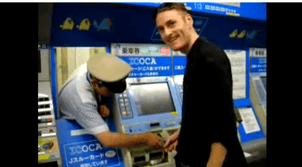 During the Usage phase, the customer service and how it deals with questions and problems is a key activity to discuss.
Is your company trying to solve things reactively and/or do you have a programme to solve problems pro-actively or even try to overcome them?
There is a cool and fun example on how to surprise your customer in the usage phase and it's coming from Japan. In the metro if you press on the help button when struggling to buy a ticket, a subway worker actually comes out of the machine and supports you in your purchase. Now that's service… You can watch the clip here:
Phase 5: Re-purchase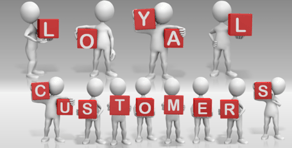 During the re-purchase phase you can explore why some customers are more loyal than others. What drives their loyalty and what can be learnt from it? Explore the top values defined with your team during strategy, brainstorm and come up with examples that have driven customer loyalty overtime within the company and/or your competitors and other companies.
Step 3: Talk to your customers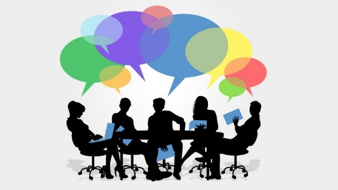 After you have conducted the internal analyses of your customers' journey it's time to actually reflect and talk to your customers. In the first step you have identified who you want to target and now you need to get them to join in on the conversation.
There are different methodologies that you can use to get your customers' input.
You can, for example, set up (~10) interviews in which you go through the journey and ask for their expectations and experiences, checking insights you have gained from the internal analyses together with pain points, opportunities and other assumptions.
You can also choose to conduct 2-3 focus groups in which you invite 6-8 customers per group and talk about the journey and compare experiences.
A third option is to set up an online customer research community for ~3 weeks in which you can invite even more (30-50) customers and let them share experiences in forums, polls and through creative tasks. This option can be interesting for you if you plan to keep your customers involved in the phase of project development (step 5) through co-creation.
Step 4: Compare internal & external analyses on your customer journey

After you have conducted the internal (i.e. through a workshop with your team) and external analyses (i.e. focus groups with customers) it's time to translate the learnings into something tangible like a poster (series) that summarizes the main findings, insights and conclusions.
During a workshop with your team you can discuss the key insights and start ideation to translate key learnings into actionable (1-5) projects.
Step 5: Act on it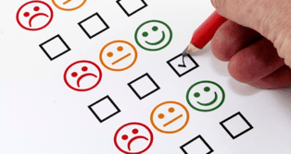 It's important that you have someone in the organisation who takes ownership of the projects that came out of the workshop to improve the customer journey and makes them happen. This can be a customer experience manager or innovation manager coaching multidisciplinary teams into moving ideas forward into tangible (new/refined) experiences. When you have an online customer community in place you can ask (part of) your customers to join further co-creation sessions in order to shape your ideas/projects into valuable customer experiences.
Going through the steps described try to keep things small, simple and actionable. It's better to oversimplify in the beginning than to get lost in complexity.
Moving from a functional to an emotional and enjoyable journey – some examples: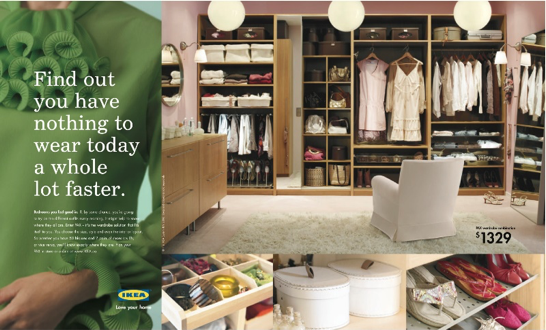 Like every human being, every company wants to be liked and enjoyed by their companions.
Ikea is a great example of a company that provides their companions/customers an enjoyable and surprising journey.
When you visit Ikea you always get triggered by new ideas and solutions that make you buy things that you didn't know you were looking for in the first place. They invest a lot in the "needs/awareness phase" showcasing the solutions in a fun and engaging way.
Another pleasant surprise I came across during my journey in the "usage phase" at Ikea was when I lost some plugs and pins from my Ikea closet. I visited customer service and they provided me with new ones and manuals, all for free. And if they don't have it in storage they send it to your house free of charge. Now that's service…
Next to that if I mention to my daughter, aged 6, that we are going to the IKEA store, she is filled with joy, for her it's one fun place to be, one big playground with great food and facilities. Every time we go she wants to visit the "special" toilet where you have the two seats next to each other, one for mum and one for her, it's fun and special as she doesn't see it anywhere else.
At Ikea the journey is not only a pleasant and surprising one for the parents but also for the children.
Subscribe to the HYPE Innovation Blog
Subscribe to the HYPE Innovation Blog