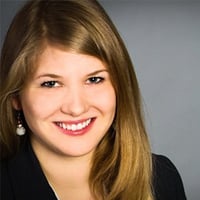 Sustainability and social impact are extremely important here at HYPE. So important, in fact, that we decided to put somebody in charge of these crucial topics. Meet Sandra Fernholz, HYPE's first Head of Social Impact and Sustainability. Sandra has worked at HYPE for many years, but as of September of 2019, her focus has been solely on sustainability and social impact matters. We sat down with Sandra to find out how she approaches this role, what she wants to achieve with and for HYPE, and what she is particularly passionate about.
Introduction
HYPE: Sandra, tell us about your new role as Head of Social Impact & Sustainability at HYPE. How did it come about?
Sandra Fernholz: Sustainability is a strategic topic at HYPE. The company was looking for someone who, in addition to a lot of experience in the business, also had a flair and passion for the new topic. The position was advertised internally - and I applied immediately. I think everyone knew right from the start that this position was made for me!
This new position was created due to our fundamental strategic shift from Collective Intelligence to Collective Impact. And that is how it came about: In the past, HYPE operated on a maxim called Collective Intelligence – i.e., digital technologies and consulting expertise as the key to successful cooperation and the development of new value creation potential. HYPE has continuously developed this approach over the years.
This resulted in completely new strategic goals for HYPE. Today, our basic mode of operation is the so-called Triple Bottom Line, the "three-pillar model." The Triple Bottom Line describes the added value a company creates economically, ecologically, and socially. Translated to our business, this means that we act holistically and sustainably because we pursue economic, environmental, and charitable goals. It is a logical continuation of our core business.
From collective intelligence to collective impact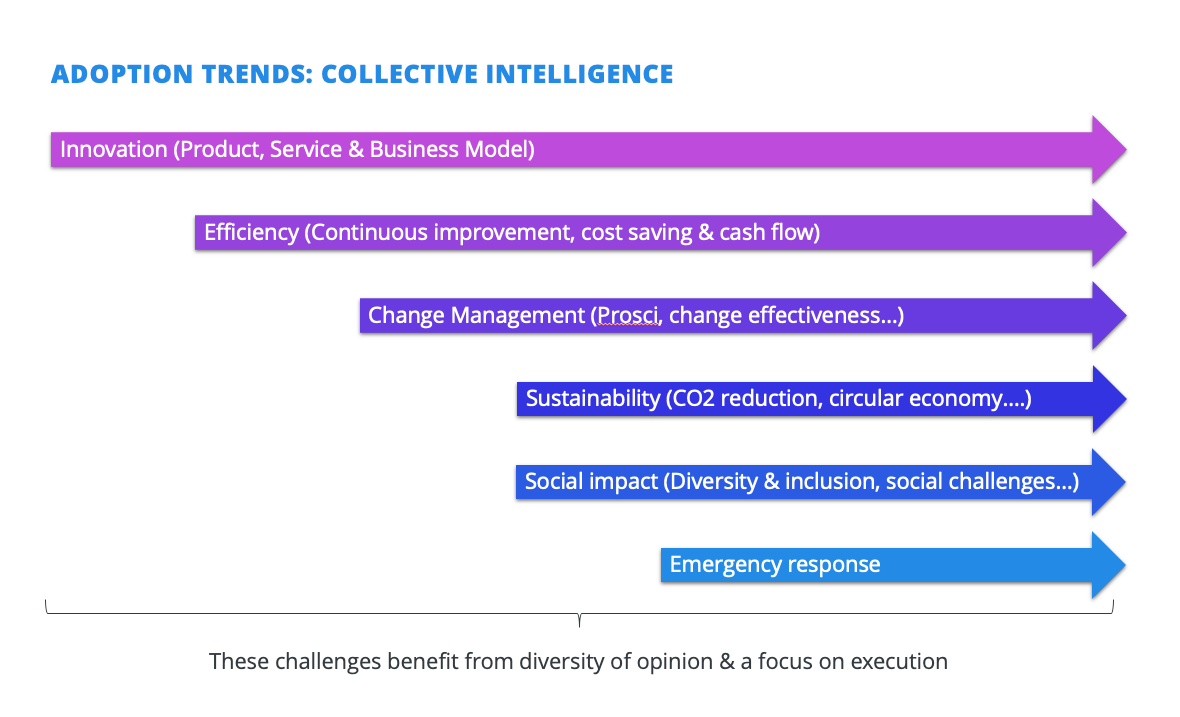 Fig 1. above - Collective Intelligence, Fig. 2 below - Collective Impact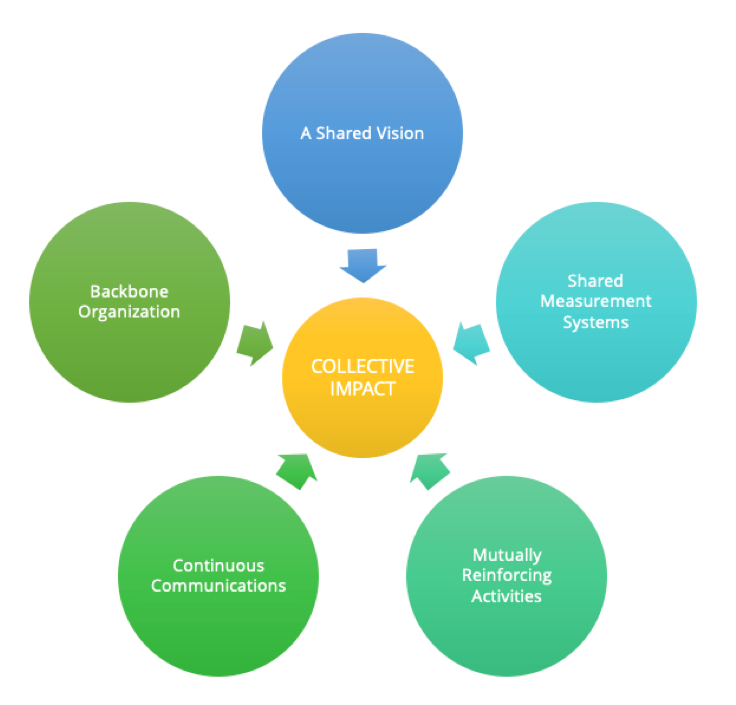 Did you start with a special mission? And what are the main tasks in your new role?
Yes, for me, it was clear right from the start. What incredible impact we can generate if we don't just look at our profit, don't just make money – we can do a lot of good in the world! Today everything that is innovation for HYPE is used for the Triple Bottom Line.
As a member of the Enterprise Innovation Consulting (EIC) team at HYPE, I focus on social impact and sustainability. I mainly work with non-governmental organizations (NGOs), i.e., non-profit organizations and commercial companies that want to implement the UN's SDGs. As an opinion leader for the company and the market, I am also responsible for communicating HYPE's commitment to sustainability to the outside world via blogs, webinars, campaigns, and discussions.
What are the most urgent challenges now, especially in the times of Covid-19?
Yes, Covid is an important topic that will accompany us for a long time to come. We have to look at the big world stage. The most urgent thing is international cooperation – first for a vaccine and second for global distribution. The pandemic once again shows the significant differences that exist worldwide. For example, take social distancing, which is a privilege that only applies to Western countries – in developing countries, it is not even possible!
That takes me straight to my second main topic, digitization. We must try to reach those countries that have not yet gone digital, and we must try to close the digital gender gap, the digital divide between sexes. The pandemic forced the world to go virtual almost overnight, further intensifying these problems. In the area of digital literacy and digital competence, there are still major gender-specific differences. South Asia still has the largest gender gap in the world at 51 percent, followed by sub-Saharan Africa with 37 percent.
All UN goals are affected by Covid-19. The crisis works as a magnifying glass for problems: If you don't have money, there is no education, no infrastructure. And those who do not have a technical infrastructure or access to the web can't benefit from the wealth of knowledge available or life-enhancing services. Today so much is anchored in the web; you can find information about health and safety everywhere.
The effects of the pandemic are hitting women disproportionately hard. Although 70 percent of healthcare personnel worldwide are female, protective equipment for clinics and hospitals, for example, is often designed for men. Initial figures show that women worldwide are 1.8 times more likely than men to lose their jobs. On the other hand, however, they are currently doing much more unpaid work, such as childcare. Politicians are called upon not to increase this inequality in times of crisis and to involve women – they can also be architects of a better world!
Current and future projects at HYPE
Are there any concrete projects or planned activities on the topics you mentioned?
Yes, there are several projects! In April, Togo's government initiated an online hackathon with its citizens to find solutions for the worldwide fight against Covid-19. The HYPE team provided the digital platform for this. There were many innovative ideas, such as the "intelligent sink" for touchless hand disinfection outdoors. The user guidance here was completely different than usual. For example, we had many local "mentors" on-site in internet cafes, who personally supported and instructed the participants. Our goal was, above all, to give the people of Togo a voice and to have a collective impact. The 14 winning ideas received money and support from an accelerator.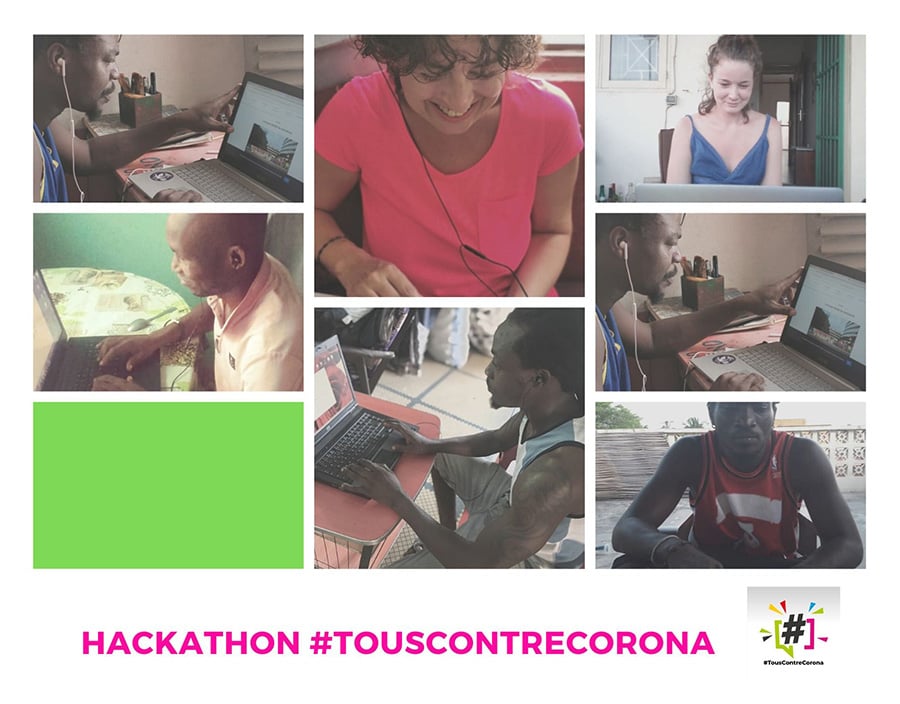 Promotion for the Togo Hackathon
Besides the Togo hackathon, we also ran a three-part series of panel discussions on Women in Innovation in October. We welcomed a diverse group of international innovation leaders to share a female perspective on innovation topics. The webinar series aims to encourage more women to pursue a career in innovation and champion innovation in their organizations. After the great success of the first series, we're thrilled to announce the Women in Innovation Webinar Series will continue in 2021. 😉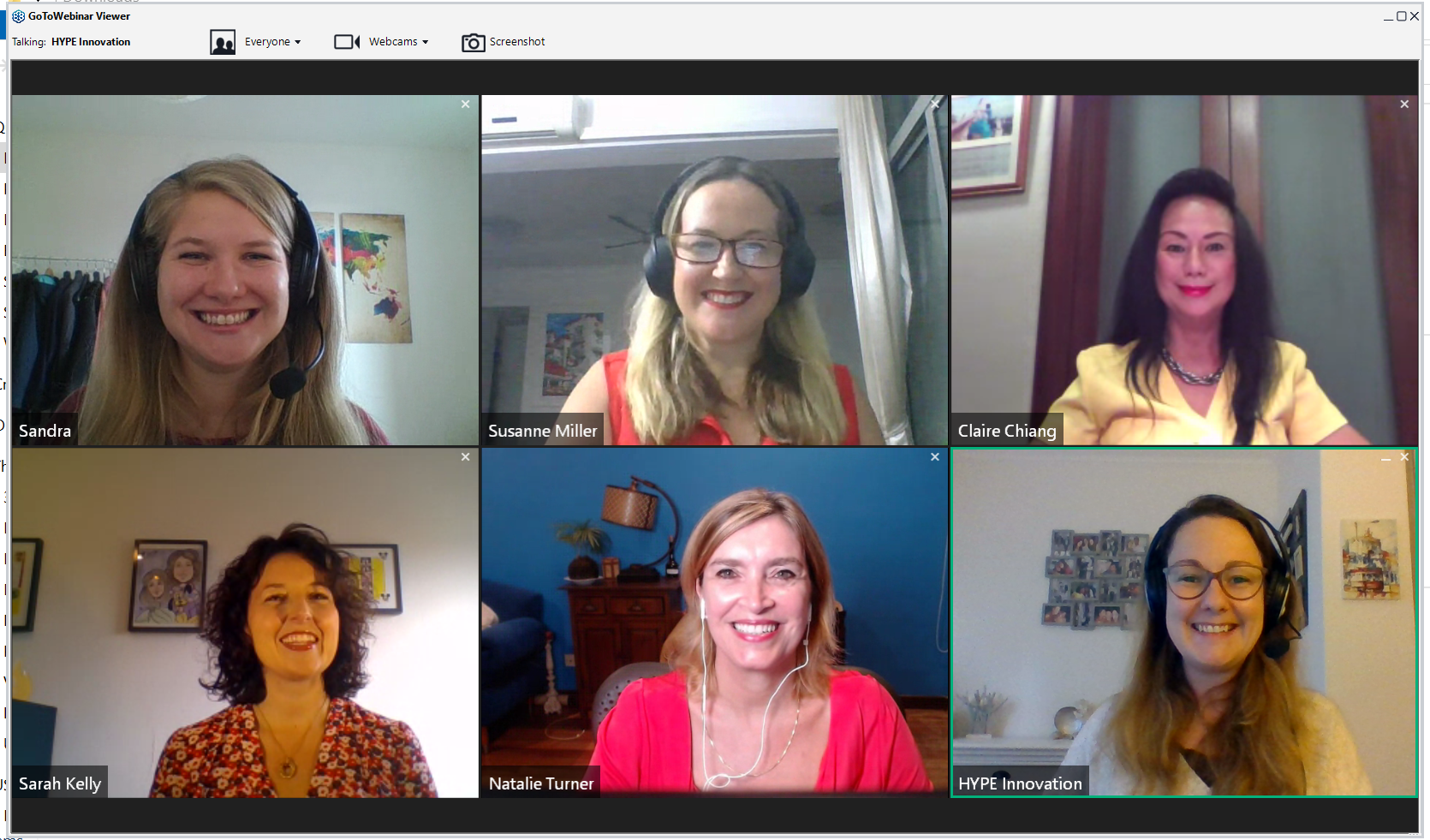 A screenshot from the Women in Innovation Webinar series.
We are also planning a webinar on sustainability and innovation with Dorothea Ernst, author of "Personal and Organizational Transformation Towards Sustainability: Walking a Twin-Path."
One event I am particularly excited about is Reimagining Fundraising, a new online initiative of UNICEF and many other NGOs worldwide, which we launched on the HYPE platform in early October. Our common goal is to combine our strengths and synergies and use these partnerships to achieve a positive collective impact on the fundraising sector – and ultimately to help more people in the world.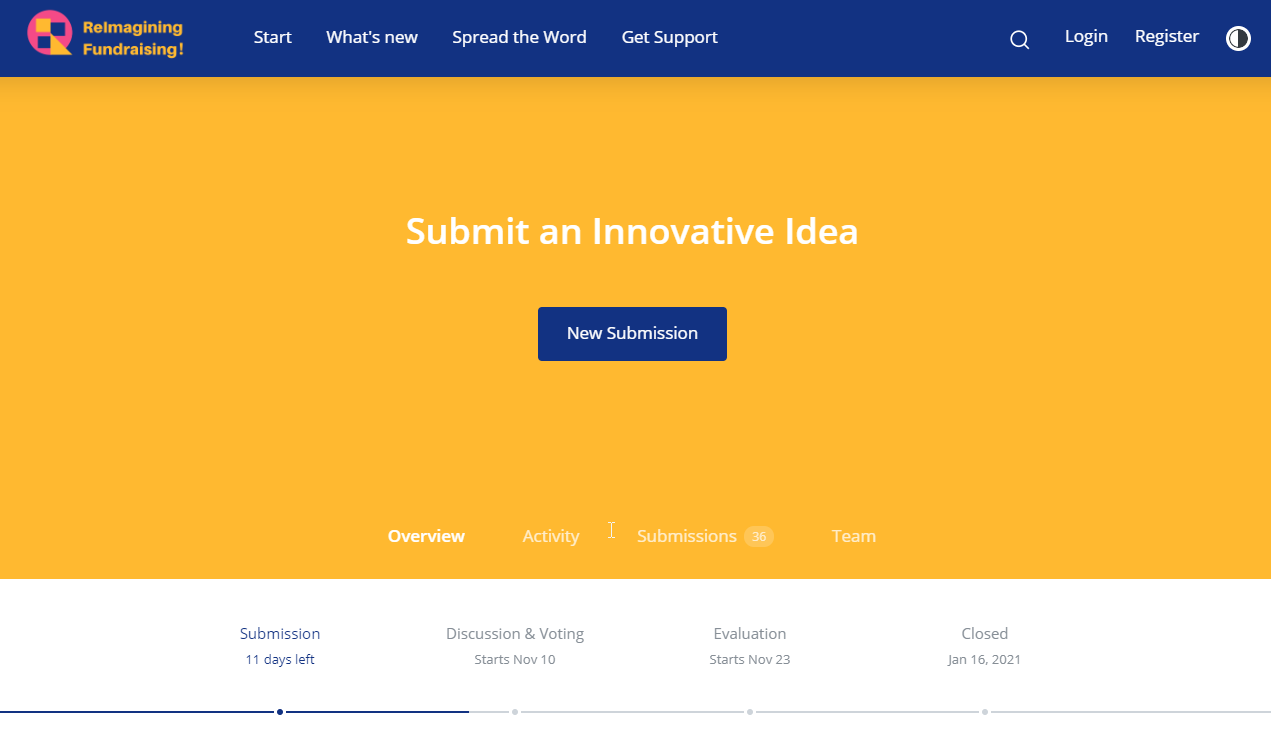 A screenshot from the Reimagining Fundraising campaign, using the HYPE platform.
That sounds like a spectacular array of sustainability-related events! How do companies manage to create awareness for sustainability at all?
First and foremost, awareness of sustainability must be anchored in management; that's where the driver is. There are various ways of getting there, motivated from within or from outside. At outdoor clothing manufacturer Patagonia, for example, sustainability is part of their DNA. At toy manufacturer Mattel, changing consumer behavior – including demands of new, sustainability-oriented target groups – sparked a paradigm shift: Mattel wants to be sustainable by 2030 and switch to recycled, reusable, or bio-based materials in all products and packaging. Buyers today often belong to Generation Y – there is a completely different vigilance towards sustainability than before.
How can you tell whether a company is acting credibly or greenwashing?
You can tell by how companies deal with their suppliers: Are there certificates or audits? Are suppliers regularly monitored? Are the corresponding results documented and published? And of course, companies can be judged by the decisions they make there. A clear indication of credibility is when the bonus of the top management is linked to sustainability goals. Sustainability reports, which are mandatory for companies of a certain size, can also indicate a serious intention. Fortunately, today there is much more insight and transparency.
How is HYPE as a software company involved in the area of sustainability or climate change?
As a software company, we naturally have low CO2 emissions simply because our business is digital and does not belong to the manufacturing industry, where energy consumption is naturally high. Digital technologies have enormous potential for climate protection. According to a recent Bitkom study, digital technologies can save up to 20 percent of global greenhouse gas emissions.
Also, the topic of sustainability is very important to management and employees. This can be seen in many things, and above all, in our corporate and work culture. We live diversity and cultural diversity: HYPE employees come from various cultures and language areas, have very different backgrounds, and represent all age groups. But as I said, HYPE makes its most significant contributions through its digital business. We work with large universities, organizations, and startups to achieve the UN sustainable development goals.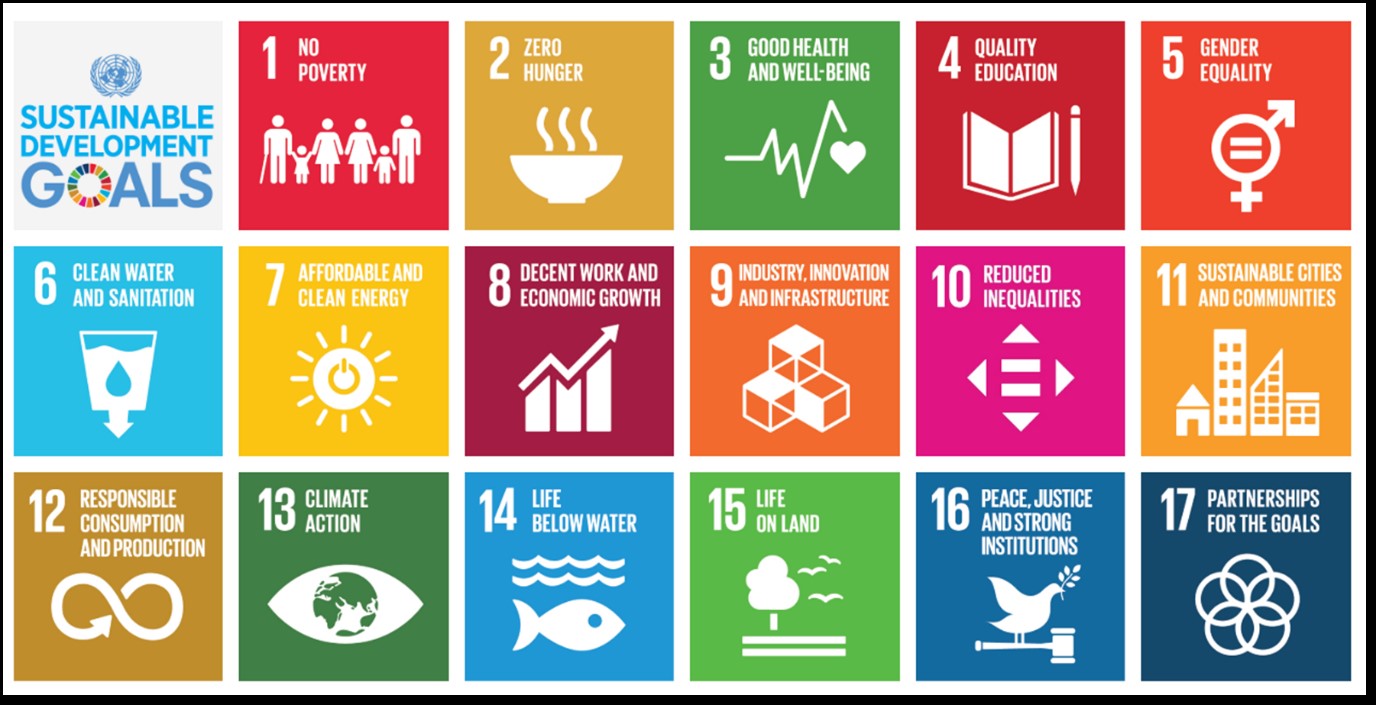 The UN's Sustainable Development Goals (SDGs)
Let me briefly go back to CO2 reduction, which is very important to me: The most CO2 can be reduced by providing two things: education for girls and family planning. For example, according to UNICEF, 132 million girls worldwide are out of school, "including 34.3 million of primary school age, 30 million of lower-secondary school age, and 67.4 million of upper-secondary school age." UNICEF also reports that more than 700 million girls and women worldwide were married before their 18th birthday.
These figures are best illustrated by a few correlations: Girls who go to school marry later, and education and later marriage, in turn, reduces the birth rate. The wages rise in return: with each completed school year, a girl's income increases by 10 to 25 percent. And because girls devote 70 percent of their earnings to the welfare of their families, schooling makes for healthier families. Numerous studies prove this: Access to knowledge and education for girls is one of the most important steps towards a fairer and healthier world without hunger and poverty.
Act and manage sustainably
What connection do you see between sustainability and financial success? Or in other words, how do I know that sustainability pays off, and how can my contribution be measured?
Sustainability pays off and can also minimize business risks. Some values can be measured quantitatively, such as CO2 emissions. But today, there are so many guidelines and frameworks. Besides the UN's SDGs, there are also GRI standards, standards from the Sustainability Accounting Standards Board, and corresponding local policies. You have to look closely at what you want to measure and how – and if at all.
The World Economic Forum International Business Council, in collaboration with Deloitte, EY, KPMG, and PwC, derived definitions for sustainable development in four universal areas from the UN Agenda 2030: Principals of Governance, Planet, People, and Prosperity. These four pillars offer a path to fundamental, standard metrics and consistent public reporting on the value of sustainability.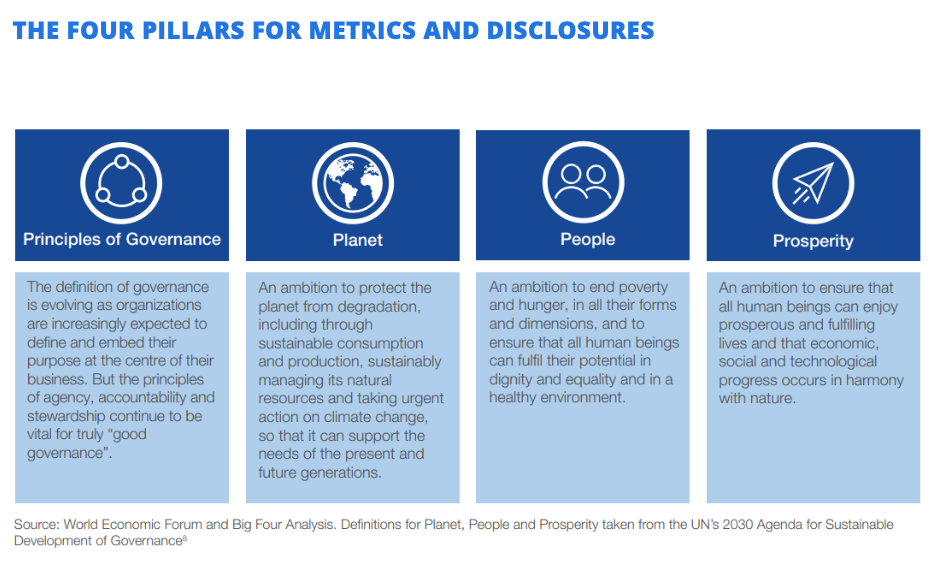 Fig. 3: Sustainability is measurable – universal standards and metrics
So, how do we measure? Let's take Planet in Column 2 as an example. There are fixed metrics for each of the three central themes – climate change, loss of nature, and freshwater capability – that can be measured against specific criteria. For the topic "Loss of nature," the metric is called "Land use and ecological sensitivity." Here, you would measure criteria such as total area and annual change in the area used or affected, or the number of endangered animal and plant species on the IUCN Red List in the area used or affected.
Today, no company or organization can master the many challenges in the world alone – we need meaningful and valuable networks. Companies acting and operating sustainably make their employees and customers happier, increase their sales, reduce costs, and minimize risks.
There are incredibly successful companies out there for whom sustainability is inherent, rooted in their DNA - Storaenso, Unilever, or Patagonia, for example. They are not artificial or quickly turning things to "eco." Take Patagonia, a pioneer in sustainability. This company has been repairing and recycling customer clothing since the 1970s and has donated $100 million to environmental groups since 1985. Right from the start, other things than ROI were measured here, far more goals than pure profit count.
Looking forward
Speaking of goals, what are your goals for the future?
I want to achieve with and for HYPE that 100 percent of our customers innovate on sustainability topics. This will automatically bring us together as "natural partners" – and we will work together for sustainability, not in isolation. In the future, sustainable thinking and acting will naturally be an integral part of companies' strategy and vision.
And which of the UN's SDGs is most important to you personally?
There are two goals: education and gender equality, because equality begins with education. And no access to knowledge means, as mentioned before, having no voice. This applies especially to girls. It is so important that girls learn at an early age that they have rights and develop self-confidence.
How do you deal with the topic of sustainability in your private life?
Sustainability and environmental protection are also very important to me in my private life. For example, I reject fast fashion and have been buying only fair-trade clothing for years. I don't have a car and use public transport wherever possible. I eat 90 percent vegetarian and 10 percent fish. I also pay a lot of attention to environmentally friendly packaging and prefer to use glass bottles instead of disposable packaging. I think it is imperative to live sustainability, especially in my position. My motto is "practice what you preach!"
Do you have any questions for Sandra Fernholz? Would you like to learn more about current and future sustainability projects at HYPE? Please feel free to get in touch: sandra.fernholz@hypeinnovation.com
Subscribe to the HYPE Innovation Blog
Subscribe to the HYPE Innovation Blog