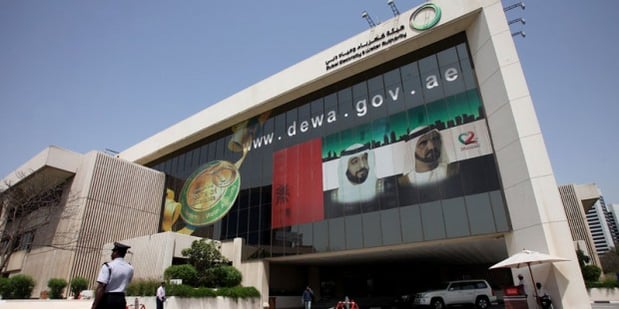 Dubai Electricity and Water Authority (DEWA) has launched the MyDEWAIdeas portal for its staff to promote creativity and innovation in the work place. DEWA recognises the role of staff ideas and suggestions in improving the work environment and enhancing the services provided to customers and partners. The project was inaugurated by HE Saeed Mohammed Al Tayer, MD & CEO of DEWA, in a ceremony attended by DEWA's Executive Vice Presidents, Vice Presidents, and staff.
"MyDEWAideas, DEWA's new programme for creativity and innovation, supports the vision and directives of His Highness Sheikh Mohammed bin Rashid Al Maktoum, Vice President and Prime Minister of the UAE and Ruler of Dubai, and the National Innovation Strategy, which His Highness launched to make the UAE one of the most innovative countries in the world. The UAE's current annual investment in innovation is worth AED 14 billion, of which AED 7 billion go to research and development. And it will increase in the next few years," said Al Tayer.
The roll-out was celebrated with an official event on Sunday morning to launch the platform to all 10.000 employees on that day. Included were some marketing activities, e.g., brochures that were handed out, banners that were placed in strategic places, and a big booth in the entry hall that people could visit to ask questions. In addition, digital banners were placed on all telephones and computers as wallpapers.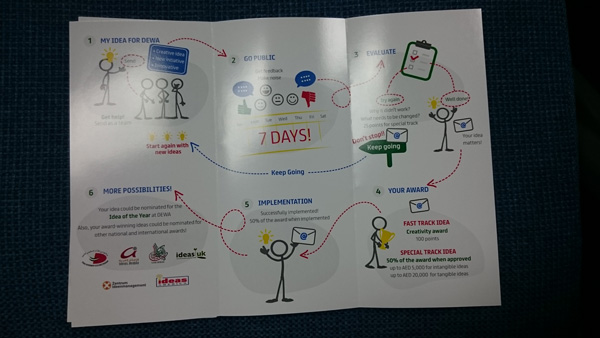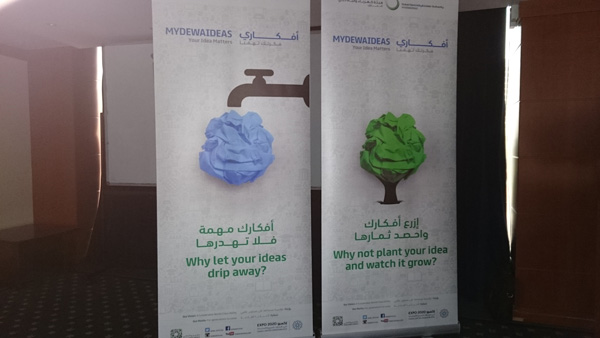 "MyDEWAideas is the first creativity programme within the Government of Dubai where employees are actively encouraged to vote and comment on other employees' ideas and to collaborate and share best practices. Our new software will enable us to capture all employee driven ideas within DEWA, providing a central repository to manage innovation, and ensure that we are continually improving as an organisation. One of the greatest assets within any organisation is its people. The most successful and innovative organisations recognise this, and at DEWA we are committed to giving our employees the tools and training they need to make DEWA not only the most innovative government organisation in Dubai but also the most innovative utility provider in the world," Al Tayer commented.
This is yet another government entity (others include Gasco in the UAE, Saudi Aramco, KSA, and the Supreme Committee in Qatar) that HYPE was able to win as client in the Middle East. This clearly reflects the increasing interest in innovation management and the pace at which the region is moving towards a market-leading position.