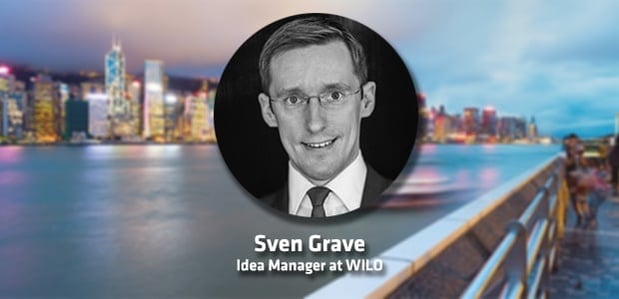 The HYPE Innovation Managers Forum 2017 gathers together speakers from across the HYPE client community to present how they're implementing their innovation management programs. Sven Grave, Idea Manager at WILO, has participated in several HYPE forums, and in May 2017 he will take to the stage to show how the Wilo innovation program is progressing.

His presentation will focus on the model they used to build the innovation culture that constitutes the foundation of their innovation program.


How do innovation culture and the success of an innovation program relate?
The shape of a company´s innovation culture and the success of its innovation program are closely linked. In fact, they even influence, stimulate and build upon each other. The innovation culture defines the ecosystem in which the innovation program is placed and to which the innovation program has to adapt. The innovation program, on the other side, will have a positive influence on the innovation culture, as it requires to grow certain aspects of the innovation culture that may have been unattended earlier.
What is the cultural model you implemented about?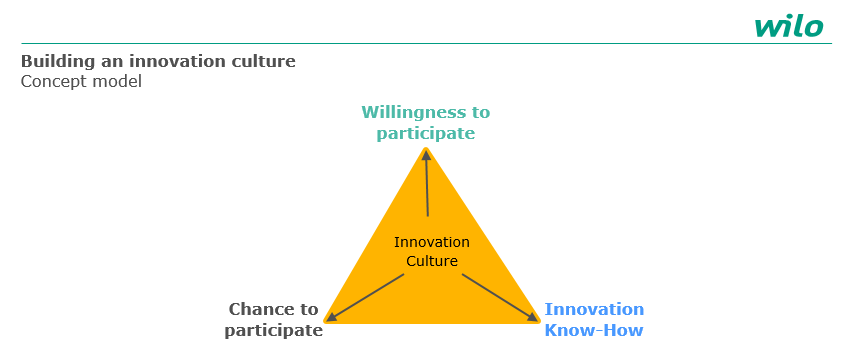 Chance to participate: ensure every employee has the chance to take part, and realize what they can do to make an impact.
Willingness of employees to participate: motivate and encourage employees, so that they want to take part, and want to be included in the innovation process.
Innovation know-how: ensure education and training is available to teach people the practical aspects of an innovation program, including the methods and tools which support it.
For each of the dimensions, we defined activities to help the culture grow. In my presentation, I will give some concrete examples of actions that the audience can implement in their company.

The concept significantly helped us at Wilo, so I hope it may help other innovation managers as well.
I'm excited to share what we have learned from our experiments, what worked and what did not.
However, it's also a great chance to be challenged by the audience. You can always improve your program by getting feedback from your peers, which is exactly what this conference is offering. I want to learn by sharing.


What is the main challenge you faced as an Innovation Manager with your program?
I think one of the key challenges – not only for Wilo but for all innovation programs - is to get the management on board. Especially the middle management needs to be convinced. Coming back to the innovation culture model, we address this challenge in the dimension of "Willingness to participate in innovation". We asked ourselves: What value does our innovation program bring to the middle management? What´s in it for them? Why should they participate and why should they foster participation among their employees? If they consider the participation in the initiative a distraction from daily work, they may not give their employees the freedom to spend time on innovation. They may also refuse to sponsor campaigns and commit resources to the implementation of ideas, which is the worst that can happen.
Once you got the value propositions of your innovation program defined, you have to make sure that everybody inside your organization is aware about your innovation program, its benefits and how it works. Don't underestimate the importance of communication. In a perfect setting, everybody in the company knows how innovation is facilitated and how they can participate. We addressed this challenge in the "Innovation Know-How" dimension of our model. It is about how you teach and train innovation in your company.
And last, but not least, you have to be serious about the innovation program. You need success stories like outstanding campaigns results or implemented ideas that proof your value propositions. To achieve this, you have to adapt your innovation program to the existing processes. We dealt with this topic when working on the "Chance to participate" dimension of the innovation culture model.


If you would have to describe the annual Hype conference in Bonn in three words, which would they be?
I would reply with a simple sentence: "Meeting Innovation Experts." It is a high-class conference with participants from different industries, companies of various sizes, eclectic backgrounds and experiences, and HYPE is the link between all of us. You can get so may insights and take-aways to implement at your company. What I found at this event, I found it nowhere else.
It is a different experience for me to be a speaker there, but at the end it is always about learning and improving your initiatives, no matter where you stand, on the stage or in the room.