Webinars on Innovation Management
Get expert advice from HYPE consultants and international professionals working in the field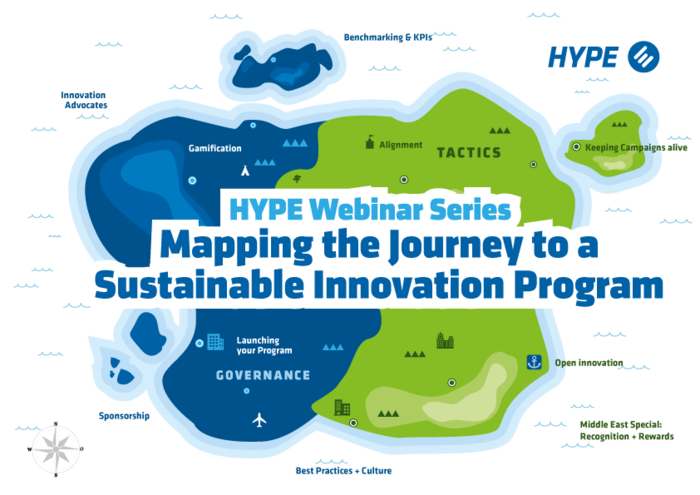 In 2017, we will continue our webinar series. Our goal is, like the years before, to offer you a broad range of topics, for beginners in innovation management as well as for experienced innovation professionals.
Our topics will tackle
Innovation Governance - the nuts and bolts of making sure your program is solid and sustainable, such asKPI's and Benchmarking.
Innovation Tactics - the special little tricks that can boost your program performance, such as Developing Innovation Advocates and Gamification.
Some of the webinars will be complimented by blog articles. In addition we'll offer more Coffee Break Webinars - pre-recorded, 5-10 minute webinars you can easily fit into your schedule.
Sign up for webinar notifications and receive a heads-up email with invites for live webinars and links to coffee breakers!
---
Next up
June 22nd
register now

How to Link Strategic Vision to Everyday Action in Innovation Management
with Ian Ure, AllChange

Oct 17th


Expert Interview with Liberty Global
with Roel de Vries and Sarah Kelly