"Not everything that can be counted counts, and not everything that counts can be counted."

- Albert Einstein
In the innovation management ecosystem analytics are often not taken seriously enough. Throughout the last years we have been working with multinational companies it became clear to us that Innovation Managers often neglect the fact that decision-makers base their judgment on strong and meaningful indicators.
What are KPIs?
What Einstein is referring to is the fact that not all measurable figures are important and that not everything that is important can be measured. Non-software-related factors impacting the success of innovation programs like the level and quality of management support, effective marketing and communication strategies, and the usage of innovation advocates cannot be measured within a tool.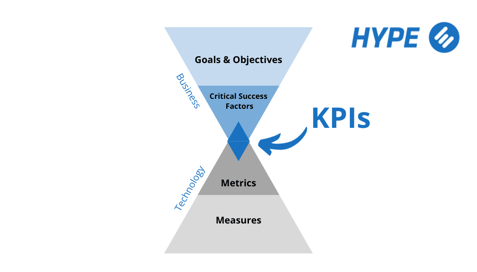 Quite often the important things to measure in business, namely Key Performance Indicators, are hard to measure, and it's often because we are thinking about measurement in the wrong way. The challenge is to count the things that count (good KPIs) and to get the right numbers right (ROI). So what makes a performance indicator important?
By definition, a KPI is a measurable metric that informs us how the business is doing against Critical Success Factors that are aligned with the overall objectives and goals of an organization. KPIs are characterized by being easy to understand and helpful to analyze our success. But ultimately KPIs lead to actions – KPIs that do not support you in making decisions are just metrics.
Which KPIs Should You Measure?
"KPIs should not constitute every company metric for analysis and evaluation. Rather, KPIs should reflect the most important objectives of the business."

- Avinash
To select the right KPIs for your innovation program your management should first define the goals and ambitions of your organization – not in the context of innovation, but in the context of your business activities.
What does your organization want to achieve in the next 6 months – or in the next 10 years? What business model should you follow? What are your business targets? Some organizations struggle to do that.
If that is the case for you, try to push your management to accomplish this task. Without strategic business goals, your innovation program will not be able to steer in the right direction and deliver a substantial part of your organizational success.
If your management can deliver those goals you should ask yourself if you have understood those targets fully, even before you start with defining your first KPI. If that is not the case, try to close those knowledge gaps. A full understanding of what your management is looking for enables you to move your innovation program forward and deliver the value that the organization is looking for. Try then to tie your KPIs with those business targets, and focus predominantly on the value / ROI your organization is eagerly anticipating. KPIs related to participation are helpful as a driver for quality and ultimately value, but they should not be focused on.
What Should Not Be Measured?
Your management will predominantly ask you about the achieved value or the return on investment of your innovation program. Hence, you should focus on quality rather than on quantity. Delivering the wrong KPIs might lead to the wrong decisions, which can have a harmful impact on your organization. These are examples of destructive KPIs:
KPIs that are not aligned with your organizational strategic goals

KPIs that are vague or unclear

"Nice-to-know's" and not actionable KPIs

Refutable KPIs

Having too many KPIs ("Which are the key KPIs?")

Outdated KPIs (KPIs should be reviewed annually)
KPIs that will enable you to make wrong decisions can in fact be described as Key Performance Inhibitors. They prevent your organization from performing up to its potential, and can severely harm its success.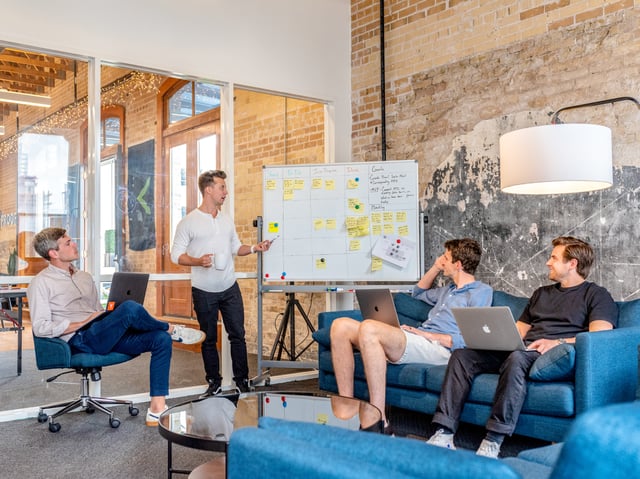 Indicators of a Healthy Innovation Program
Healthy innovation programs are indicated by a lot of factors, some of the most important ones are:
The "cultural shape" of your organization
Analyze your cultural shape regularly. Do people move from the bottom up? If so, your innovation program is performing well.
Continuously growing participation
If your participation rate is going up over time your program is attractive enough to motivate users to engage continuously. This will influence the outcome you will achieve, in terms of quality and quantity. A participation rate of ≥ 30% in campaigns indicates good health.
Not always the same people participating
A healthy diversity in your participation (new engagement from previously inactive user groups) will motivate others to participate.
On average "# Comments = # Ideas (1:1)" in Campaigns
This has been proven a good indicator of activity. Active, maybe even moderated discussions drive the quality of ideas dramatically.
More satisfied sponsors over time
Your innovation program runs on a healthy foundation if you reach the tipping point that sponsors of potential campaigns actively reach out to you first, and if they get more and more satisfied with the value that you can achieve for them over time.
Summary
Analytics is about making better decisions and reducing risk in your business activities. There is no point in having good data and sophisticated analysis if the results are not acted upon, either because of your organizational culture or business processes.
Hence, our recommendations can be summarized as follows:
Define

quantifiable and actionable KPIs

that are

tied to business goals
Focus on value / ROI

– that's what management is requesting

Conduct internal benchmarking

– compare yourself to past results

Monitor your performance

continuously

– evaluate your success over time
Ask yourself from time to time: Do we achieve the benefits we are looking for? Did we solve business challenges or exploit opportunities? If your answer is "yes" you are on the road to success.
Subscribe to the HYPE Innovation Blog
Subscribe to the HYPE Innovation Blog