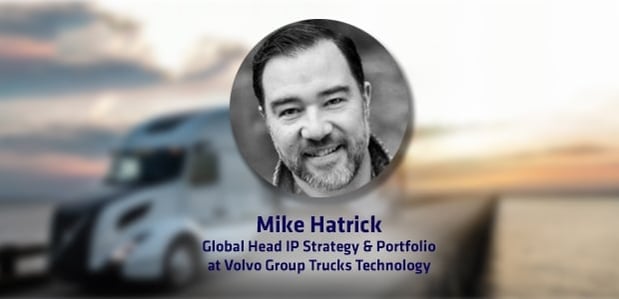 Mike Hatrick, Global Head IP Strategy & Portfolio at Volvo Group Trucks Technology, will be speaking and moderating at the HYPE Innovation Managers Forum 2017 (16th to 19th of May).
With more than 10 years of experience in innovation management, Mike has given many valuable presentations about the keys to success and reasons for failures of an innovation program. HYPE is proud to have Mike return in 2017, and share his experiences with the community again.

You've seen multiple innovation programs fail after an initial good start. What are the reasons you see here?
Indeed, I have seen several innovation programs which generated enthusiasm and achieved great engagement at their launch, but went downhill after a few years. The innovation team and management were then asking themselves "What was the point of this initiative?", "What did it really achieve?", "Was it a total failure?"
That kind of disappointment is hard to deal with and having been in that situation myself I completely understand why we ask ourselves those questions. But taking that point of view is not the whole story, and I have learned how important it is to look at the bigger and longer term picture. My presentation will focus on the reality of innovation in big organizations where multiple factors can lead your company to success or failure when it comes to running a sustainable innovation program. I will pass on my view, based not on theory but on personal experiences of how to deliver a successful innovation program.
In my presentation, I will cover 5 points that I believe every company should consider carefully to prevent failure: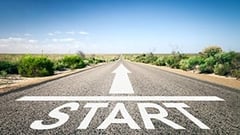 The gap to fill between the theory, what we would like to achieve, and the reality, what is indeed happening, is often not considered seriously enough. Innovation is often seen as taking a risk, which it is if you consider your innovation program as an experiment about which you learn as you go. In the corporate environment, we don't take such risks with other initiatives, so why does it happen with innovation programs? It is critical not just to define the starting point but also the finishing line.
Organizational Resistance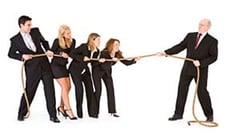 The C-level and middle management have high expectations and often show a lot of resistance, especially at the beginning, but they are not the only ones. We often blame them forgetting that the staff is also involved and can be a factor of failure if they are not engaged. As an innovation manager, it is critical not only to identify the organizational barriers, but to admit they exist and decide pragmatically how to handle them.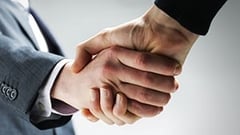 In big organizations, barriers can exist between innovators and executors. You have to remember that innovation is not all about execution. Most of the companies doing well are good at executing and they don't want someone come to tell them how they should do their work. This is where it is important to clearly define the role of innovation, which is going to focus on providing something great to execute upon.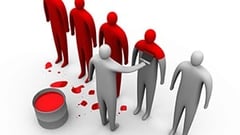 In a company with 10,000 people, trying to change the culture of the enterprise is like trying to change a small town. Each person has a background and an experience different from the others, and the company by itself has experience on its market. It would be illusory to think that you can change everything in a few years and be successful. You have to work with what you have and in harmony with the culture of your company. It is more about evolving than changing radically, especially in big and successful structures.
Role of the Innovation Manager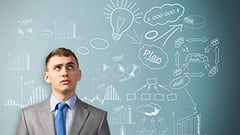 It is still a fairly new role in companies, and if you ask ten innovation managers what are their backgrounds, you will probably end up with ten different answers. Most of the positions in a company logically evolve from an entry-level position, to a team manager and then perhaps to a Director or VP position. But where does an Innovation manager come from, what should be their role and how does it feel to be one?


Why did you agree to come and moderate, and also present at the conference in Bonn?
While I was working in another company, I had the opportunity to attend the event as a participant. I know the conference well and the community attending, and I think it's a great event, quite unique in fact.
Most conferences focus on the learning part, having external experts and consultants presenting. HYPE organizes the event in a way that sharing and networking is as important as learning, hence the roundtables and workshops, and the social activity in the evening. Besides, you really focus on the job of the Innovation Manager and the use of a tool to support that job. This is not a marketing event but a genuine occasion to exchange with your peers and collaborate. I don't see this at many other events.
The ambiance is relaxed and most of the speakers are innovation managers who are not afraid of sharing their experience and their failures. Honesty is also a word that well defines the atmosphere. I am happy to be part of this.
Also as a moderator, I am looking forward to getting everybody involved, making sure everyone participates, highlighting the key messages and best practices. It is a nice challenge to create continuity between the different presentations and workshops and I am excited about it.