What Does the Innovation Management Process Look Like?
1. Align your company strategy and innovation goals
Starting a process without providing clear direction is like trying to cross the ocean without a compass. Of course, one such unguided effort discovered America, but most compass-less attempts ended shipwrecked on the rocks. Your company won't benefit from unaligned innovation management. No matter how fantastic the idea is, if it doesn't align with the business strategy, there won't be enough cultural readiness to realize it.
In my previous life as an innovation program manager at a large international cable service provider, we once received a fully elaborated concept to improve customers' mobile internet reception by adding antenna functionality to outdoor jackets. Although there was a customer need, and the idea was technically feasible, the implementation wasn't approved because entering the fashion market was too far from where the company was heading.
This example highlights that you need to inform your idea-generating crowd about the kind of input you're looking for. Otherwise, they'll spend (or waste) their time on ideas that won't make the cut. Your idea-generators and innovators need a clearly defined framework to understand the company's (desired) direction.
Formulate a definition of what "innovation" means in your company and set an innovation strategy aligned with your company's vision. Based on this overall strategy, you can define strategic innovation areas. Describe these areas in a simple-to-understand way and engage as many people as possible.
Simplifying the description of your innovation strategy has a surprising side effect: improved strategic awareness! People seem more excited about innovation than strategy formulations (if shared at all), so the early successes of a just-started innovation program often include getting your employees on board.
Pro tip: Align your innovation approach with the culture too
The topics and goals you prioritize on will depend to a large extent on what you'd like to do as an innovation team and your employees' level of online innovation experience.
You'll see different behavior from different sets of people, depending, for example on geographical regions, skill sets, and demographics. Some people flourish under direct orders, while others thrive more independently. You may want to rephrase your requests depending on your audience.
This also applies the other way around: You should align your company's employee targets with your (new) innovation goals. Objectives related to innovation are usually not explicitly defined, but the organization expects (or hopes) its employees will think outside the box and offer ideas that change the organization for the better. These collaborative and creative behaviors are often not rewarded because they're hard to see. However, it makes sense to review your employees' targets because, as Steven Kerr puts it in his highly regarded 1995 article, On the folly of rewarding A, while hoping for B, "for an organization to act upon its members, the formal reward system should positively reinforce desired behavior, not constitute an obstacle to overcome" (PDF).
If your company pays bonuses based on current product performance, you'll have a hard time convincing stakeholders to adopt a new product idea that might even cannibalize the current one. The better a company aligns its employees' targets to its innovation goals, the more comfortable people will feel in changing course.
2. Launch targeted idea campaigns
"I think frugality drives innovation, just like other constraints do. One of the only ways to get out of a tight box is to invent your way out." – Jeff Bezos, Founder and CEO of Amazon
When I was new to innovation management, my first attempt to collect ideas from employees was via an online suggestion scheme. It was like that wooden box you often see hanging around in the company lunchroom, where employees can deposit their ideas. Though the goal of the suggestion box is to gather smart improvement ideas, they mainly gather dust. This was also the case with my online version.
Colleagues were submitting ideas, but they couldn't track their progress. And because our instructions were not much more than "give us your ideas," employees didn't always seem to understand what kind of ideas the company was looking for. And I had a tough time convincing the business to spend time on maturing and implementing the little gems that we did receive on occasion. It was clear we had to change our strategy, so we decided to take a targeted campaign approach.
If your strategic innovation areas describe what kind of idea categories your company is looking for, a targeted campaign is the vehicle to find answers. It's a bit like a fishing trip. When you're planning your trip, the type of fish you want to catch will be the deciding factor. It will decide your fishing spot, whether you need a boat, what buddies to take, and, of course, what fishing rods to use.
Similarly, targeted campaigns call for ideas that answer a specific need. Through these campaigns, you provide insightful background information to guide the crowd. You can't expect them to think outside the box if they don't know what the box is. And there's always a box, but often it's bigger and shaped differently than we might imagine. However, there's always a limit on the budget for, or what a sponsor has an appetite for, so this constraint should be shared.
The playing field isn't empty when you start a campaign. You already have a base of customers, and then there may be relevant projects that people need to be aware of. And what are the rules of the game? Is there a specific timeframe or budget for the implementation of the ideas?
By providing this framework, you might exclude some ideas, but only those ideas that, by definition, you're not looking for. And you'll see ample ideas coming in that are of much better quality when collected through targeted campaigns. This targeted approach allows you to exclude ideas you won't be able to process, which has a significant, positive influence on the success of your program!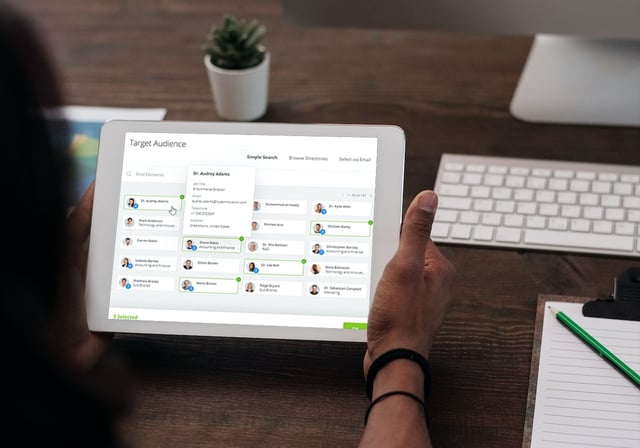 Pro tip: Use campaigns to address different topics and for different goals
Long-term engagement comes from relevant, as well as varied, campaign topics over time. Solicit ideas for both internal- and external-facing topics, and for current as well as new products and services. People are intrinsically motivated by different things, and by changing the campaign topics, you'll involve a bigger crowd over time. Besides creative or problem-solving campaigns, you should also run discovery, testing, and feedback campaigns to engage your crowd during other phases of innovation.
Whatever you do, make it specific and realistic. Ask for the incremental ideas hiding in your management team's blind spots. Management will be surprised they didn't think of it themselves and will ask why the company isn't already doing it that way.
Identifying simple solutions that have a big effect, together with the relatively simple, cheap, and short implementation of those ideas, will allow you to prove the value your program creates for your company.
Similarly, when you're looking for more radical ideas, ask down-to-earth questions. I've seen companies ask for Utopian end states, which are just too hard to imagine from a status quo situation. Break it up in pieces, visualize a position from where the crowd can start their creative journey, and – especially here – involve your people in feedback or testing instead of just idea generation. Try to make things as simple and straightforward as possible, and campaigns will take the fuzz out of the front end of innovation.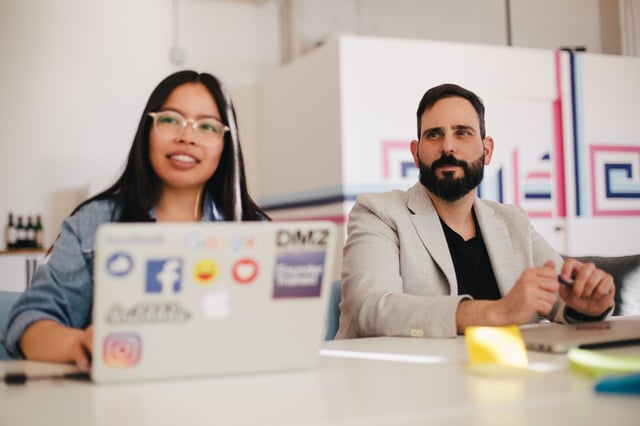 3. Build a transparent process and reporting structure
While building your innovation management program, you'll need to overcome skepticism. Innovators may experience the process as vague or fuzzy, and others may think it's all just a waste of time that can never result in actual benefits. You'll need to show the complete process and report on key performance indicators (KPIs) to build trust, grow sustainable sponsorship, and engage your audience.
To generate faith and show that submitting an idea isn't just a waste of time, make sure innovators understand the full process before submitting their ideas. Explain the timelines and tell your audience about the experts you have available to grow and evaluate their ideas. And when you've chosen the top ideas for implementation, make sure there's a transparent transition of ownership. The person who came up with the idea isn't always the best one to take the idea forward and implement it; be aware of this and have experts available who, when adequately showcased upfront, will create the confidence that an idea will be implemented.
Rigorously report on outcome KPIs, including actioned ideas, revenue potential, realized revenue, and savings. Without demonstrating the value added, the program will die over time. Initially, you may be able to please management with participation and submission numbers, but we all know that an idea on its own is nothing; it's the execution that brings value.
Therefore, run "low-hanging fruit" campaigns early on (cost savings, process improvements, or other tactical topics that are of significant interest to your senior management). Proposals coming from these campaigns tend to have shorter implementation cycles than those from more radical campaigns, which will then allow you to show real value sooner. And presenting actual results will further promote the use of campaigns to solve challenges.
But what KPIs should you report on?
Many companies measure their innovation activities with traditional metrics, like return on investment (ROI), to decide which ideas to take forward based on business cases. Although this may work for ongoing operations and continuous improvements, it's often counterproductive for (radical) innovation as this comes with a lot of uncertainties that negatively impact the validity of your calculations.
The must-read book "The Corporate Startup," by Tendayi Viki et al., describes three types of KPIs: (1) Reporting, (2) Governance, and (3) Global. These KPIs can all be divided into "Activity metrics" (like the number of ideas, Most Valuable Player (MVP), coaches, events, etc.) and "Impact metrics" (like the number of assumptions identified, business models validated, patents granted, etc.).
Particularly at the beginning of your innovation program, when you don't have (many) ideas in your pipeline, you're likely to be reporting on the percentage of employees engaged, the number of campaigns run, and ideas generated, but you can only get away with that for so long. Eventually, you'll be required to deliver insights into how ideas are progressing through your funnel and how this is impacting the bottom line. But don't let this become your program's single assessment criteria; I've seen small innovation teams being held responsible for the "executing" back end and "realized ROI" while they only had influence over the "searching" front end of innovation.
4. Continuously communicate your campaign
"Communicate, communicate, communicate" has always been one of my top five pieces of advice for collaborative innovation managers. Work-related to innovation management programs is often added to employees' already very full-time jobs, and although your innovation program might be all you can think about, it's not top-of-mind for everyone.
Your audience will forget about you and your program if you stop communicating, which is why it's crucial that you have an innovative communications plan that includes the following:
Shout out loud
Your entire potential crowd needs to be aware of your innovation program. You want them to be aware so they can participate, of course, but awareness is also essential to preventing similar initiatives from popping up elsewhere in the organization, which could later cause issues with best-practice sharing or implementation scaling. Create your own internal branding and tone of voice that deliberately differentiates you from your standard corporate communications. You're doing something unusual here by asking for new ideas and operating in the "fuzzy" front end of innovation. Be proud to be different and act like it!
And make sure everybody is aware. Run "above-the-line"/mass media promotional activities like posters, videos, intranet messaging, etc., to explain how the program links to the company strategy, what is going to happen, and what you expect from your crowd.
David Willets, Head of Innovation at Baxi Heating, took this advice seriously and shared his story with me.
"When we relaunched Baxi's idea and innovation management program, we inherited a boring orange lightbulb as our logo, and this had become our identity. It looked like someone had typed 'innovation' into a clip art search box from the '80s. Considering we wanted to do things differently and encourage others to do the same, this logo wasn't going to cut it.

We had a small team of volunteers, mostly entry-level staff from the call center, and I was talking about how I wanted to infect everyone at Baxi with an innovation virus bit by bit and see it spread through the company. I told them we should hack into Baxi and show how cool it would be to start doing things differently. Meanwhile, one of the guys was scribbling on his note pad; he'd drawn the Baxi logo and started scribbling all over the X. He was like 'let's just get some orange spray cans and graffiti all over the X, and then we'll show we've taken over and Baxi's been hacked.'

Everyone loved it, and after we'd calmed down, we decided that the X would be our thing and represent doing things differently at Baxi. With anything new, you have to get people to take notice, and if you're saying you want people to do things differently, you have to live by that and show them that you are prepared!"
Review ideas and give feedback
A surefire way to kill your innovation program is by not responding to ideas. People who submit an idea but then never hear back will turn into skeptics and eventually stop participating altogether. It's critical that you thank them for their ideas and ask them to elaborate where necessary, and then provide feedback on that again. Yes, this is a cumbersome task, so make sure you involve a broader team for this. And if you do it right, it's amazing to see your crowd collaborate and turn those initial hunches into fully-fledged solutions!
Sarah Kelly, Innovation Program Manager at Liberty Global, says:
"For targeted campaigns, we try to get initial feedback within 24 hours of the idea being submitted. That doesn't mean they get a yes or no answer; it means we thank them for their idea and either let them know which SMEs (subject-matter experts) we are sharing it with, or try to draw out further information from them, essentially growing the idea."
Promote collaboration
The primary objective of your innovation communications plan is to engage your crowd. Deliberately explain what kind of behavior you'd like to see from them. It's not just about submitting ideas but also about commenting on others' ideas or providing feedback on proposed plans. Involve more and more people in the discussion by sharing ideas and asking for their feedback.
Promote collaboration instead of competition. Competition may increase the number of idea submissions but will negatively impact collaboration and thus idea growth. James Rose, Vice President of Innovation at Technicolor, shared his experience of a competitive versus collaborative approach:


"When we were using a platform that was competition-centric, we saw undesired behavior. People would – for instance – prefer to vote for their friends, bosses, and country mates instead of the best input. We also saw less meaningful discussions and less collaboration. We received feedback from some of the people high up in the competition rankings that they thought twice before commenting or elaborating on someone else's idea because they wanted to win. After we switched to a more collaborative platform, we saw a significant increase in collaboration."
And, even though you're aiming for online collaboration, don't forget about being present offline as well. Create trust by showing that there are humans behind this online platform. Decorate your offices with triggering posters or stickers, or kick off your new campaign with an offline ideation session.
Report to C-level
You want senior management sponsorship. You need it to show employees it's okay to spend time on the program, to promote engagement among middle management, to provide budget, and so on. Report on innovation metrics (which I'll discuss later in this article) and make sure you communicate the value that is of specific importance to these "C-levels." Continuously inform and educate them, and over time, you'll create strong supporters – especially if you can wow them now and then.
Share progress
Innovation is exciting – especially at the creative, divergent, "nothing-is-bad" start, and, of course, at the end when launching your new-to-market product or service. In between, however, it can become quite a tedious process, continuously investigating whether your new idea makes sense.
Build, measure, learn sounds very simple and straightforward, but after your umpteenth iteration, you (and your management, even more so) might just want to move on to the next phase. But keep communicating about your progress. If implementations are stalling, you might be able to celebrate that new employee groups have been engaged, top innovators recognized, or innovation methods utilized in your process. Keep communicating because as soon as you stop, business-as-usual will absorb all the attention.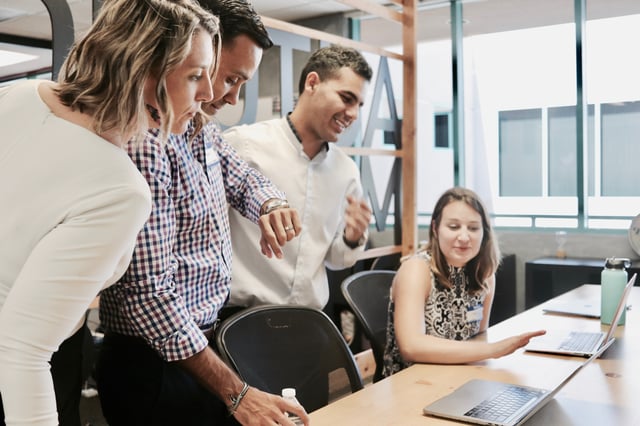 5. Align your evaluation process with your campaign goals and approach
The evaluation stage can be a massive pain for evaluators when not well prepared. And, if you didn't set the right criteria to evaluate against, you won't end up with the proper selection of ideas to solve your campaign challenge. These pointers should help to smooth your evaluation process.
Plan upfront
While shaping your campaign's focus, make sure you carefully plan the meeting where the sponsor will choose from the top ideas and decide on next steps. Who needs to attend, how many ideas can be discussed, what's the expected quality level of ideas and preferred pitching method? Once all this is clear, you can work backward and design your evaluation process. Based on the estimated number of idea submissions, you can decide what evaluation methods to use, who should be involved, and schedule the meeting in their calendars.
Go from many to few
If you invite all your employees to participate in an idea generation campaign, don't be surprised to receive hundreds of submissions. And that's a good thing; as Linus Pauling, renowned chemist and the only person to win two unshared Nobel Prizes, said, "The best way to have good ideas is to have a lot of ideas." But after this divergent thinking, you'll need to bring this down to a manageable set of ideas and focus on the most promising ones.
Use community signals
For big numbers of ideas, you can use "community graduation," which allows your crowd to make an initial selection based on the number of visitors, votes, comments, and so on. Of course, your crowd needs to be sufficiently knowledgeable and unbiased about the topic.
Run a triage evaluation
You could also carry out your initial screen by running a triage evaluation, where you ask your evaluator group just one simple question: "Would you like to take this idea forward?" One caveat: If only a small majority vote in favor, I'd recommend further assessment before making a final decision.
Make things clear
Because community graduation and triages don't provide you with qualitative feedback, when you're dealing with large numbers of ideas, you'll need to highlight to your crowd that not all submitted ideas will receive elaborate feedback.
Use scorecards
Once you've narrowed the ideas down to a more manageable number, run a more qualitative evaluation session by using scorecards. Create bubble charts or radar chart visualizations to support the decision-making by the campaign sponsor. Invite all decision makers to participate and use methods like dot stickering to vote for the best ideas or bring innovators and decision makers together in a "Dragons' Den" or "Shark Tank" setting.
Use the right metrics
The later in your evaluation process, the more specific your metrics can and should become. In the early evaluation rounds, you'll simply have too many ideas to dive into depth, but later, you need to get a more detailed understanding of the evaluators' opinions to elaborate on the most important elements of the ideas and make the right decisions. As coined by global design and innovation company IDEO, the innovation "sweet spot" is when an idea is "desirable, feasible, and viable".
As well as these general assessment criteria, you should align your evaluation metrics to your campaign topic and question. You need to assess the technical feasibility of the ideas relate to new development, and when innovating an internal process, you'll need to assess the desirability of the ideas for internal end users instead of your customers. And, of course, it's important to align your evaluation with your innovation goals too; it goes without saying that your evaluation can be much more specific for incremental innovations than radical ones.
6. Recognize everyone who adds value to your program
Recognition is a very important element in your innovation management program. You're asking people to do something in addition to their regular jobs, to share their thoughts about another department's challenges, and to use (innovation) methods that unlikely to be completely familiar with. Entice your employees to participate by showing upfront what's in it for them. Carefully consider what behaviors you'd like to see and recognize and reward them. When you recognize people for the number of ideas they submit, you'll receive a lot of ideas but not necessarily high-quality ones. This approach also fails to push online collaboration to improve the submissions. A better method is to recognize the number of (constructive) comments and ideas selected for implementation.
Although some company cultures seem to prefer monetary awards, I recommend using non-monetary rewards to recognize your top campaign participants. The study "Effects of Externally Mediated Rewards on Intrinsic Motivation" in the Journal of Personality and Social Psychology (1971) details a number of experiments examining how external rewards influence people's intrinsic motivation to perform an activity:
"The results indicate that (a) when money was used as an external reward, intrinsic motivation tended to decrease, whereas (b) when verbal reinforcement and positive feedback were used, intrinsic motivation tended to increase."
In his book "Drive" (2009), author Daniel Pink combined these findings with a number of related studies and concluded that monetary awards actually harm tasks that require conceptual, creative thinking. He also found that autonomy and purpose lead to better performance and personal satisfaction.
Based on the above and my insights from various collaborative innovation programs, I advise mainly using events to recognize your program's top participants. Have senior management publicly hand out certificates or awards and make sure everyone in the organization is aware. Offer participants the opportunity to be involved in the next steps to realize the idea or allow them to pitch their own idea directly to senior management. Innovators seem to appreciate having the opportunity to protect their idea from changing over time, and it will give them new experiences and skills, as per Daniel Pink's finding about the importance of mastery.