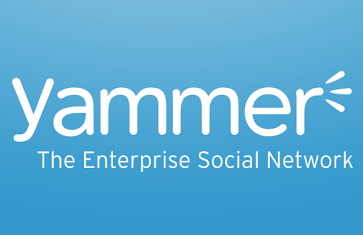 Bonn, Germany and Boston, Mass. - (October 2013) HYPE Innovation, a leading provider of end-to-end innovation management software, today announced further integration with the enterprise social networking platform Yammer, via its new on-demand idea management tool HYPE GO!
HYPE GO! allows companies to get started with idea management in a simple way, by creating idea campaigns around challenges, invite users to submit ideas, collaborate, review, and select the best ones for implementation. Yammer's "Try It" option allows users of the social networking platform to easily enable a new app from the directory and begin using it with their Yammer account.
"HYPE GO! is a tool we want to make highly accessible to anybody who needs to generate ideas and find solutions to their challenges", comments Tim Woods, VP of Marketing at HYPE Innovation. "By enabling Yammer users to try HYPE GO! for free, they can quickly realize the benefits of a fully featured idea management tool, and leverage their Yammer network to ideate around topics."
By enabling HYPE GO! for Yammer, users can create a campaign using the campaign wizard, then invite their colleagues to join. Ideas can be submitted to running campaigns, where they are voted and ranked by the community. Evaluation tools allow campaign managers to review and score the ideas and provide feedback to the contributors. HYPE GO! uses OAuth to connect to Yammer to ensure users do not need to create another account when using HYPE GO!
"We are pleased to see HYPE's continued commitment to Yammer, and we think our users will benefit from having a tool such as HYPE GO! easily available from the app directory" says Sidd Singh, Sr. Technical Partner Manager at Yammer. "Being able to quickly engage employees in idea generation, and then work with the results in a robust way, makes HYPE GO! a great addition to our app directory.