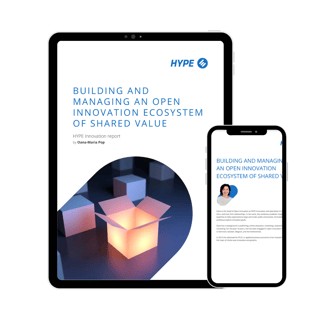 To survive and prosper in highly competitive contexts and markets, firms must learn to share ideas, initiate and react to change, and build dynamic capabilities in the process. In a nutshell, firms must be able to seed and nurture ecosystems of shared value.
The New York Times, Burberry, Fujitsu Services, and Novo Nordisk are just some of the companies actively experimenting with ecosystems today. These companies, and more like them, are setting the standards for open innovation and co-creation in their respective industries.
In this white paper, we share their cumulative experience, as well as our own, to offer insights into these new and exciting collaborative arrangements. These case studies – in architecture, publishing, fashion, telecommunications, and healthcare – offer a compelling guide to both the art and science of managing successful ecosystems.