SPEAKERS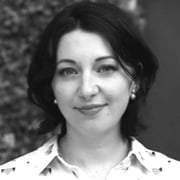 Oana-Maria Pop, Head of Open Innovation, HYPE Innovation
Oana specializes in the science of durable intra- and inter-firm relationships/collaboration. In her work, she combines academic insights with industry expertise to help formulate and pursue more ambitious innovation goals. Oana has a background in publishing and online education, marketing, management research, and management consulting. For the past 10 years, she has been engaged in open innovation research and projects in Denmark, Sweden, Belgium, and the Netherlands. During her Ph.D., she studied the mechanics of innovation ecosystems and other forms of inter-firm collaboration.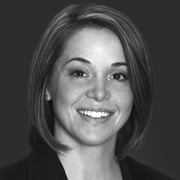 Jennifer Dunn, Director of Customer Success, HYPE Innovation
Jennifer has over seven years of experience in early-stage innovation program management. She works with clients like Mattel, BAE Systems, and UC San Diego to establish and embed collaborative innovation processes that grant them access to ideas and insights from their employees, customers, and partners. Jennifer facilitates innovation sessions aimed at solving business challenges and ensures successful and sustainable online innovation programs. Before joining HYPE, she managed the enterprise innovation program at Cancer Treatment Centers of America, working with leaders across the organization to identify business challenges and find solutions based on collaborative and data-driven methodologies.